Real Empowerment through Small, Innovative Zero-Energy Dwellings
Project Summary
NWE (North-West Europe) lacks affordable new low energy housing solutions for 1&2 person households. Existing techniques & practices neglect financial capacities & limited space requirements of this growing group. Thus, occupants often live in too large, expensive & not energy efficient housing units. Offering access to new smaller zero energy/low carbon homes (ZEH) will vastly reduce energy use & CO2 emissions in NWE.
Housing 4.0 Energy will develop an affordable ZEH market by adapting & applying new technologies & creating consumer/supplier interest. It will reduce production costs of new housing units by 25% & CO2 emissions by 60% (compared with average new built houses, lowering both embodied & operational energy). Transnational development & implementation of digitization (4.0) techniques & a digital platform will create fundamental changes in design, manufacture & construction supply chains. Using a client-based approach, all partners will work with social housing companies (the primary target group) & end users in 4 NWE countries (the final beneficiaries). Tests and demonstration will occur in four pilot sites covering varying contexts, from cities in leading low carbon regions to rural areas in less carbon conscientious regions.
The project includes tested, demonstrated and monitored combinations of energy solutions, building techniques, low carbon construction material, all standardised for EU use; an online platform to facilitate digitization of building, transferability of solutions, distributed manufacturing & the emergence of sustainable supply chains; 58 model housing units in 4 countries (1,374 Kt CO2 savings) with consumer evaluations; novel training programmes for the building sector & recommendations for policy makers. In doing so, each partner will establish a regional stakeholder group for roll-out incl. housing companies, authorities, architects, engineers and construction companies using & developing the open source 4.0 platform.
The problem we are addressing
Large groups in society, such as pensioners, students and refugees, do not benefit from the progress made in energy efficiency technologies and designs. They live in substandard / energy-high / oversized homes. There is a mismatch between household evolution (downsizing) and housing stock (oversized & inflexible) and its evolution.  The traditional building culture does not provide solutions for smaller dwellings. Energy and resources saving solutions are aimed at larger family-homes with higher energy costs and consumption.  Small low-energy budget homes have great potential in reducing domestic energy use. 
The Housing 4.0 Energy project will open the door for a whole realm of possibilities in the current housing sector and in turn improve energy efficiency and quality of life—not just in Flemish Brabant, but throughout North West Europe. On the 18th of June, H4.0E project partners convened in Leuven, Belgium—home base of Lead Partner, the Province of Flemish Brabant—to kick-off H4.0E and outline the next steps for implementing this exciting new project.
Objectives?
To facilitate the uptake of low carbon technologies, products, processes and services in sectors with high energy saving potential, to reduce GHG emissions in NWE

Housing 4.0 Energy practices will

reduce production costs of new housing units by 25%

reduce CO2/m² by 60%

emissions for embodied CO2

Build 56 units

which means a saving of 0.86 kt CO2

Objectives in 5-years = 1000 Houses

Objectives in 10-years = 50000 Houses
Project Partners
The Housing 4.0 Energy partnership includes eight organisations from five different countries in North West Europe. The H4.0E partners are: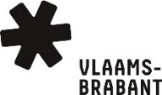 Project Details
Total Budget: € 4.2 Million
Total ERDF Funding: € 2.5 Million
Total Investment Budget: € 1.1 Million
Total Investment ERDF Budget: € 641,776.00