2019 – 

There is a need to urgently cut CO2 emissions in transportation.
3CEA's project "Driving HGV Efficiently into Brexit" is well underway to tackle this issue.
---
2018 – 3CEA wins national funding for transport
In July 2018 Minister of Communications, Climate Action & Environment Denis Naughton TD announced the Climate Action Fund. The fund is one of four such funds established under the National Development Plan 2018 – 2027. The aim of the fund is to support initiatives that contribute to the achievement of Ireland's climate and energy targets. The fund will have an allocation of €500 million and support projects such as district heating, renewable energy, energy efficiency and local infrastructure projects including electric vehicle charging networks. 3 Counties Energy Agency have identified through the County Sustainable Energy and Climate Action Work that transport is the majority contributor to:
Emissions (CO2)
kWh TPE consumption
Air Quality
The first successful projects for the first round of the Fund were announced on the 28th November 2018. Nearly 100 applications were received and €77 million is being allocated to 7 projects, leveraging a total investment of €300 million. 
The proposed project: Driving Heavy Goods Vehicles (HGV) Efficiently into Brexit.
Up to €1.4 million will be provided to support the transport sector in reducing fuel consumption and emissions from vehicles by being smarter about transport use and by embracing new technologies. Over a two-year period telematic equipment will be installed in over 1,000 vehicles and appropriate training for the drivers will be provided. Through continuous monitoring and positive reinforcement of driving behaviour performance, the overall fuel efficiency is expected to increase by 10%. You can read the full article on our funding award here.
---
2017 – iRoute Transport conference in Kilkenny calls for policy change in rural and urban transport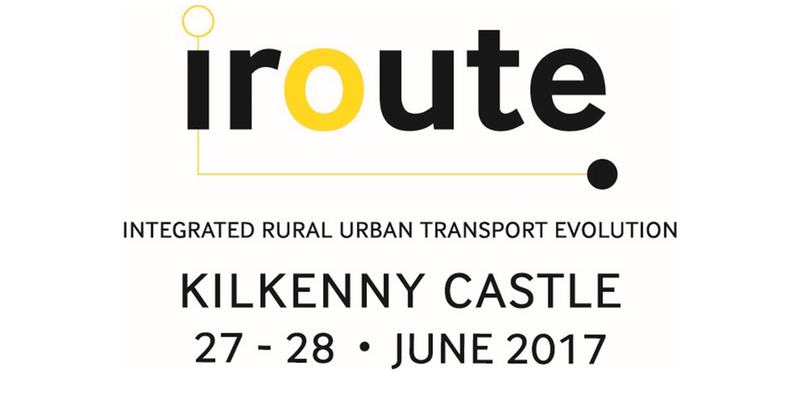 Held in June 2017, LEADER funding supported the interactive and proactive iRoUTE conference. Stakeholders came together to reflect on good practice towards developing an integrated public transport system, focusing particularly on rural areas. Following presentations outlining regional public transport initiatives, participants reflected during workshops and formulated ideas around an integrated public transport system for Ireland. The iRoUTE conference provided a key driver leading to the development of a Comprehensive Mobility Plan for the Kilkenny region. The knowledge and networks have also influenced broader activities of the action group and its members.
For more information read the full report on iRoUTE below or download :
Results
The iRoute conference was attended by over eighty transport providers, regulators, international experts, practitioners, academics and community interest groups from throughout Ireland.  To progress the integrated transport initiative, the Kilkenny iRoUTE stakeholders met and developed a project based on the concept of 'basic mobility levels' used in Belgium and elsewhere in the EU. They also commissioned a study to develop a 'Comprehensive Mobility Plan' for the region, with the intention of using it to access resources to create the desired integrated transport system. A number of actions emerged from this study and focused around five key areas: structures and strategic planning; representation, communication and advocacy; funding and finance; provision, integration and connectivity; and modal shift. Specific actions that were part of the plan included highlighting the need for continuance of the iRoUTE conference as a forum to build collaboration potential and share knowledge.
New networks, plans and projects
The potential to create a nationwide transport stakeholder network was explored through a follow up meeting. Adequate resources were not available to progress this however it remains an action to be explored as part of the Comprehensive Mobility Plan.   The iRoUTE conference publicly brought Kilkenny LEADER Partnership in contact with a Scottish LAG with similar transport concerns.  This in turn has led to a trans-national LEADER cooperation project with Cairngorms LAG on the development of an integrated transport system in their respective regions.
Stimulate new thinking around public transport
The conference also helped to stimulate thinking around public transport beyond what bus transport can offer. Kilkenny LEADER Partnership is also now exploring the possibility of developing a LEADER cooperation project focusing on a public bike scheme for Kilkenny. This project would see Kilkenny LEADER Partnership working with Velenje in Slovenia, which is a similar size to Kilkenny and has a successful bike sharing scheme 'SYSTEM BICY'.
Reference: https://www.nationalruralnetwork.ie/leader-case-studies/iroute-integrated-rural-urban-transport-evolution-conference/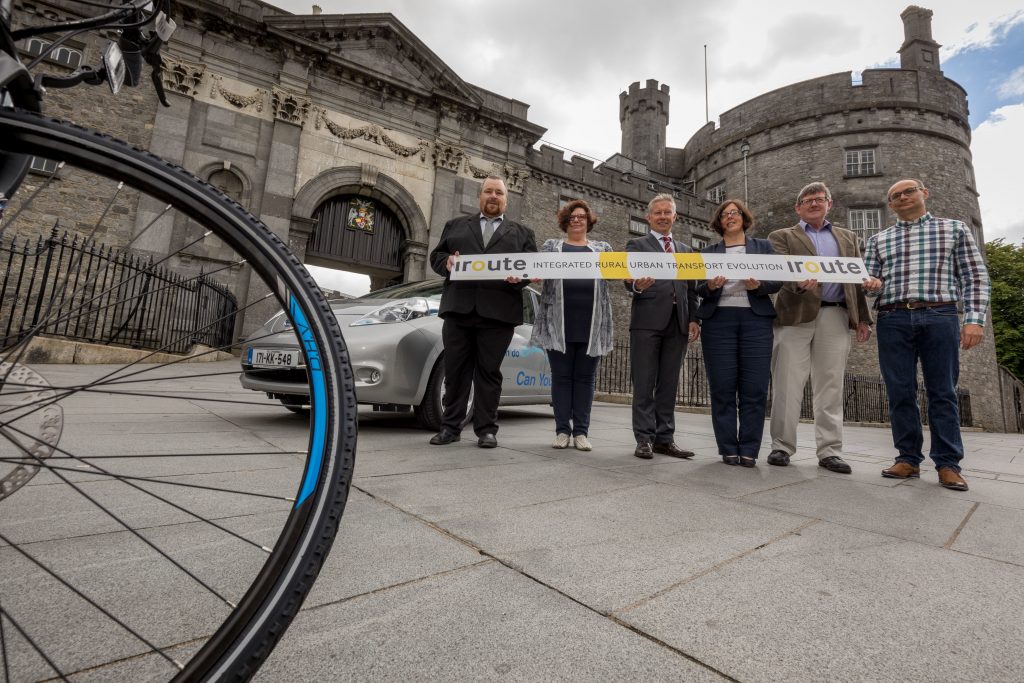 Project name:
The iROUTE Transport Conference: (Integrated Rural Urban Transport Evolution)
Date
: 27 to 28 June 2017
Local Action Group:
Kilkenny LEADER Partnership
Implementing Partner:
Kilkenny LEADER Partnership
Type of Beneficiary
: Community-led local development company
Priority & Focus Area:
Theme 2: Social Inclusion /Sub theme: Basic Services targeted at hard to reach communities
Project Beneficiary Name/Organisation: Partnership between Kilkenny LEADER Partnership, Kilkenny County Council, Ring a Link and Carlow Kilkenny Energy Agency
Further information:
http://iroute.cklp.ie/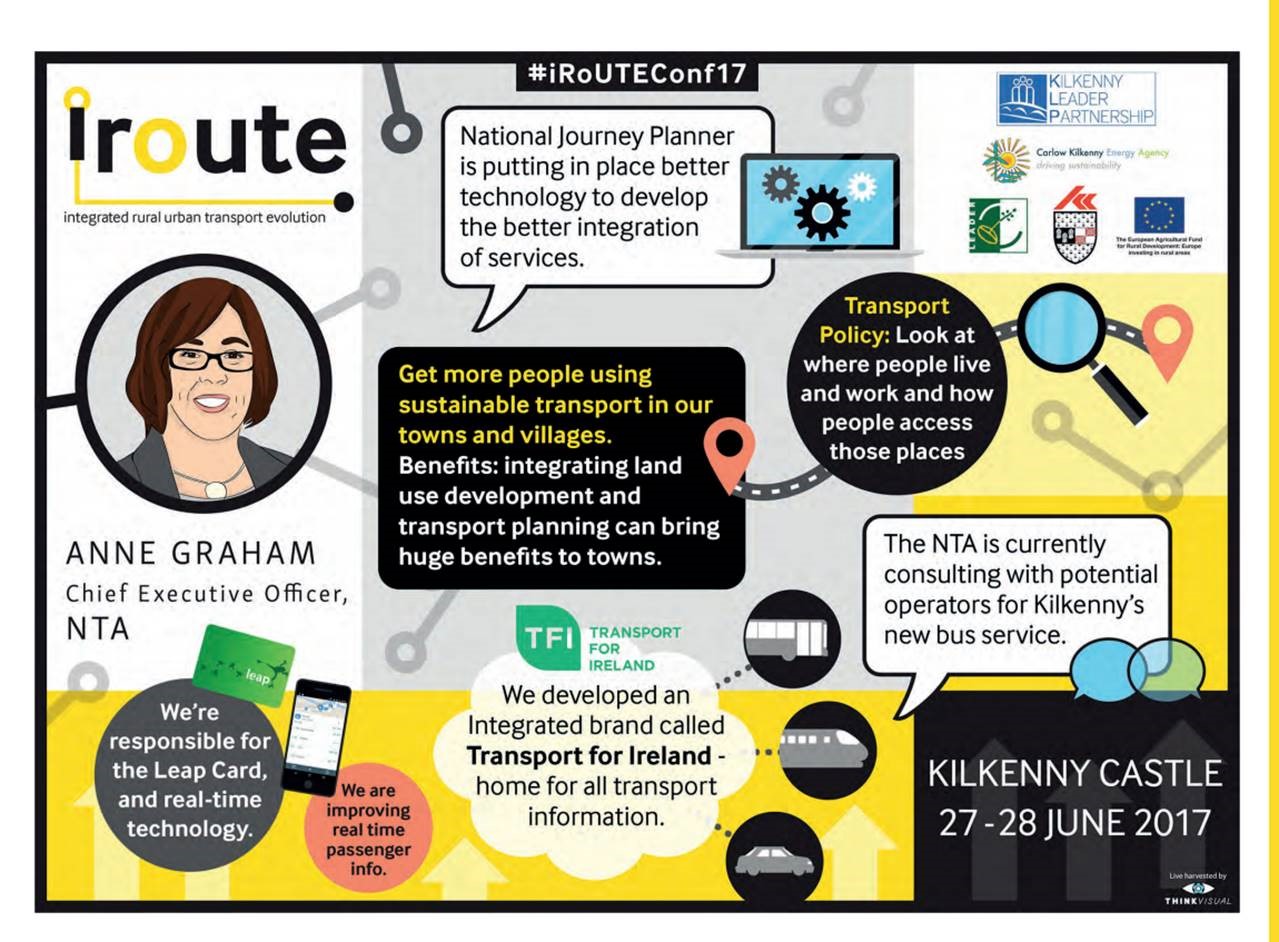 ---
2016 Case study: Transport Telematics & Driver Training Pilot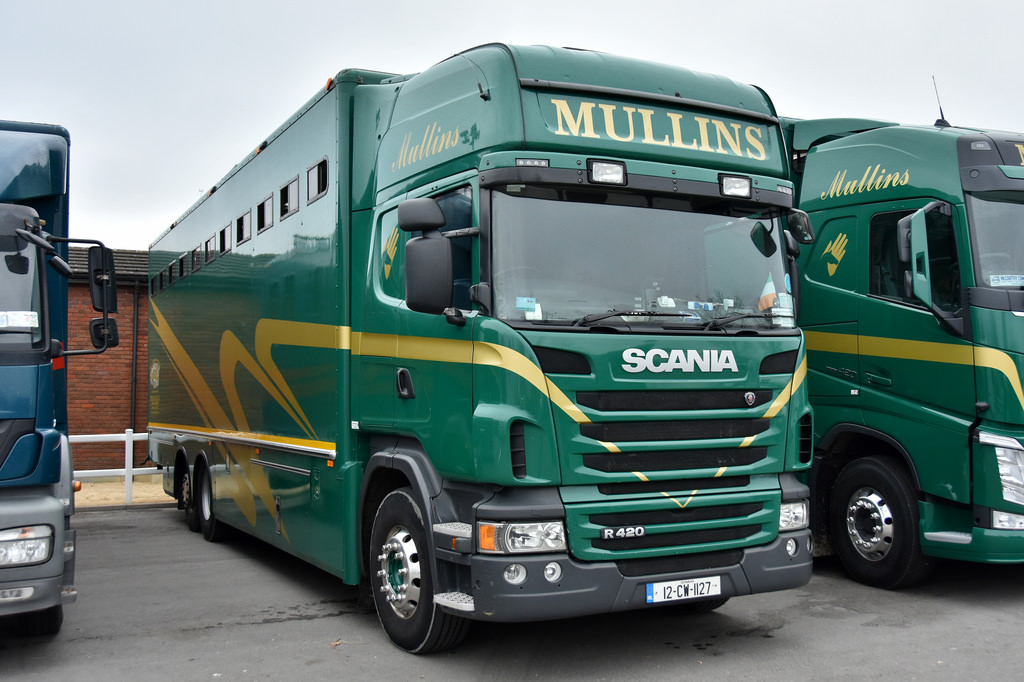 George Mullins International Horse Transport- transporting horses around the world.
Description:
In 2016 3CEA managed a pilot transport project, supported by the Sustainable Energy Authority of Ireland's Better Energy Communities grant programme. There were 12 fleet companies involved in this project, which included the installation of telematics on 326 vehicles across all fleets, and delivery of eco-driving training for the fleet drivers, 371 drivers in total. The baseline energy consumption of the combined fleet was 96,196,594 kWh along with 28,667,043 km of distance travelled. Measurement and verification of the fleet is completed every 6-months since completion in November 2016 and is completed to IVMVP standards. A detailed analysis of the results to date (June 2018) shows a 11% savings of energy consumption based on an adjusted baseline fuel consumption of 36,185,583 litres of diesel, equivalent to 1,337,339 litres of avoided fuel usage, 13,599,400 kWh of energy savings and 3,590 tonnes of carbon dioxide (CO2) emission reduction. Tis is greatly surpassing the expected energy savings of 5,717,416 kWh.
The increase in fuel efficiency arises from the reduction in over-revving, harsh braking and engine idling time by the drivers, leading to a reduced energy consumption by the fleets.
Contact: Paddy Phelan, Manager 3 Counties Energy Agency. www.3cea.ie